Exvape Expromizer V4 MTL RTA
I did not look for a meeting specifically with our guest today, but I also confess that it has long been interesting to try the miracle of German thought, made in high-quality under heaven.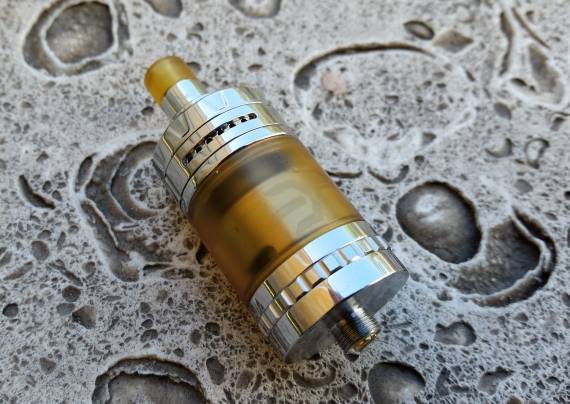 Case material: stainless steel Atomizer
type: RTA
Capacity: 2ml
Diameter: 23 / 23.5mm maximum
Height: 56mm with drip type / 43mm without drip type
Connector: 510, pin gilded
Weight: 74.5g
Color: see photo below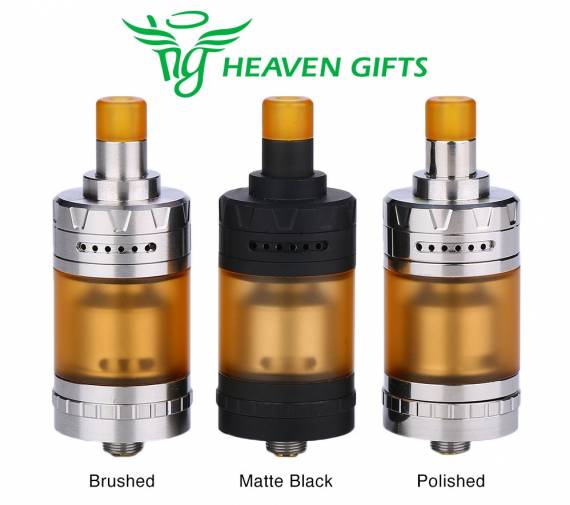 Options
– Expromizer V4 MTL RTA
– screwdriver
– spare origins
– spare screws
– spare glass
– additional drip tip
– user manual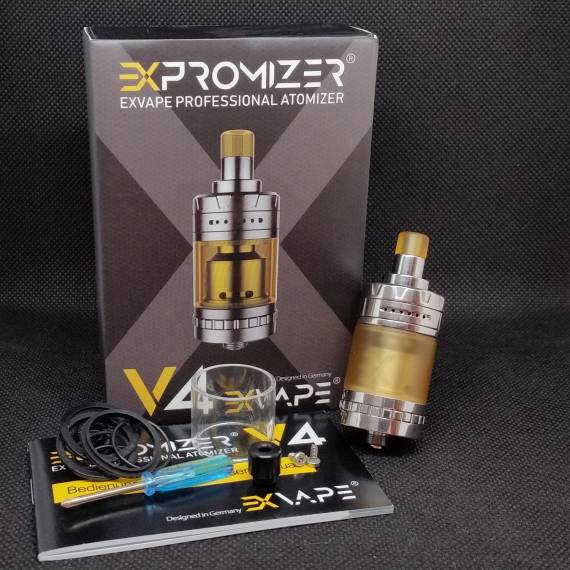 I will say right away – this is my first acquaintance with the brand with my own eyes, therefore do not expect any comparisons with previous versions from me – I'm not competent. Well, almost none) The
exterior of our hero is stiff and neat in a European way, I really liked him. Moreover – I was pleased with the fact that the 4th version became much more pleasant to the eye and hand than the "square-angled" predecessors. The edges are rounded, there are almost no sharp and sticking details – in a word, the improviser "became like a man", but did not lose the brutal and "trample" bow.

About the dimensions it is worth saying separately – the device is not small, comparable to about the second siren. And fans of the brand should just jump with happiness – because it is less than the third version, even in the 2ml version, almost a centimeter, not to mention the 4ml. Since all the parts are metal, and even massive, the weight is also decent.

The drip type is made of metal, the plastic tip is on the thread. Landing 510th, and there is a small hole on the cover – its diameter is 13mm. The inner hole is about 2mm with a penny. He is quite good at work, but he will water you with condensate, and on a regular basis, and by and by – this is definitely a minus. In order to somehow smooth out the impression, the developers put in a box a replaceable pipette made of delrin in a dark color.