Footoon Aqua Master V2 RTA – tricky … – sophisticated airflow now for one spiral
In short, on the weekend I saved two of you one interesting thing. But, anticipating your annoyed statements, I say right away – the information is almost zero. And this despite the fact that the official release took place and the poster was already hung on the manufacturer's official website.
As you remember, the first version made a lot of noise, but for some reason this shot remained idle. I will explain – without exception, reviewers praised her, but the marketing group of the brand, for some reason, did not particularly promote this potentially interesting design. I really hope that the new product will cost much better. Since she is the representative of the most popular segment of single-spiral tanks.
Footoon Aqua Master V2 RTA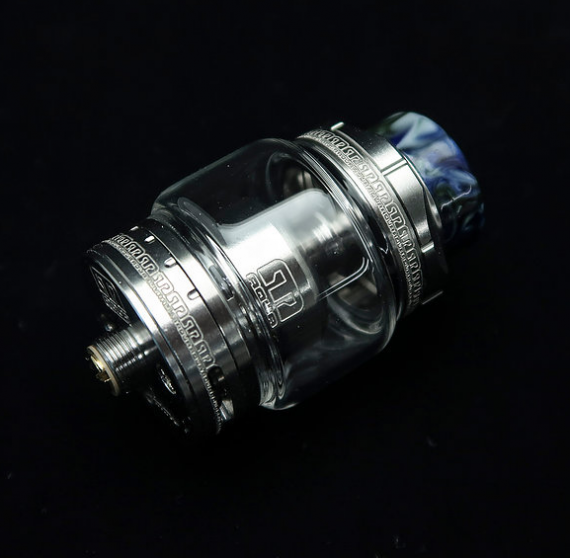 Case Material: Stainless Steel
Atomizer Type: RTA
Capacity:3.0 / 4.4ml
Diameter: 24mm
Height: 46.5mm with Drip type / 54.5mm with Drip type under mT
Connector: 510, pin gilded
Weight: unknown
color: see below photo

Components
– Aqua Master V2 RTA
– additional Drip type
– key-Screwdriver
– spare origins
– spare screws
– spare glass
– user manual

Appearance is decent, it can be praised rather than scolded. Everything is clear – engraving, relatively compact size, "bright" drip type. In general, let's say so at the level.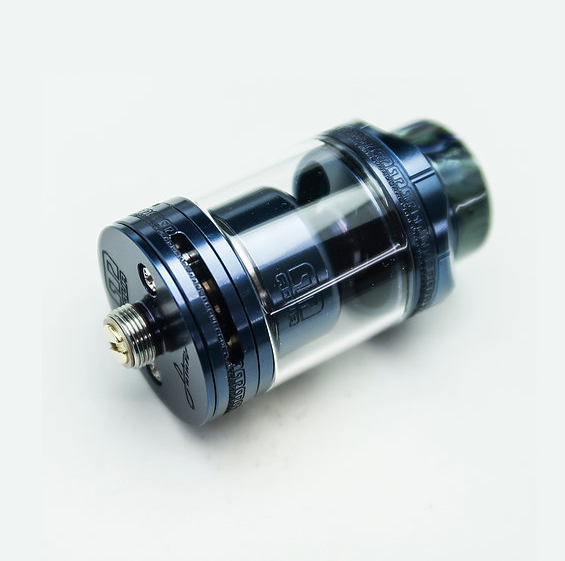 The color scheme is, at the very least, available, so we will not find fault.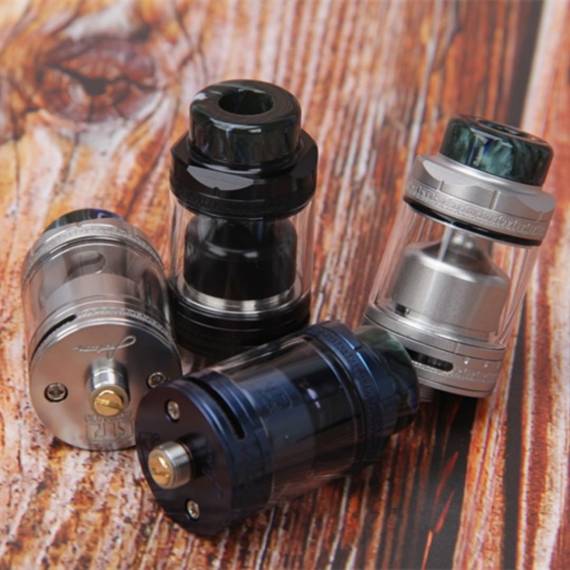 There are two types of drip in the box. One as usual from resin, the second ordinary delrinovy. Both have an 810th landing, but the first is designed for dtl soaring, while the second is for mtl. And if you take into account the fact that the first version was distinguished by a "fierce" level of TX (according to the owners), then the last manner of hovering here quite takes place.