Kangertech GEM Pod – an everyday set
The twentieth day of our "not a day without AIO" campaign was marked by another novelty in the "lower" price segment. This time, a novelty awaits us in the camp of old-timers – Kangertech company. These guys know a lot about starter kits, but their design sparkle seems to be permanently stuck in the past. However, this time they will present a novelty that meets all the latest trends.
Kangertech GEM Pod

Dimensions: 80 x 32 x 14mm
Weight: unknown
Case material: plastic + metal
Power: built-in 500mAh
Cartridge capacity: 2ml
Evaporator resistance: 1.2Ω
Output power: 11.5W
Voltage range: 3.7V
Operating mode: POWER
Protection: against low / high resistance, from overheating, from short circuit, from overcharging / overdischarge
Connector type: magnetic
Screen / diagonal: no
Micro-USB port / charging: yes, charging current is unknown
Color: see photo below

Options
– GEM mod
– replaceable cartridge (preinstalled)
– USB cable
– user manual
– warranty card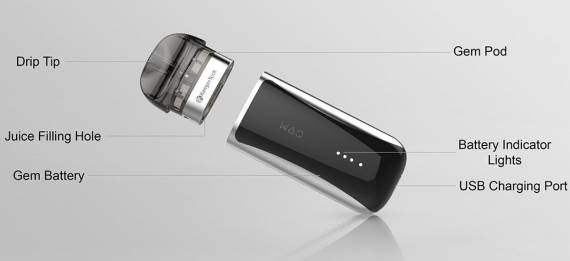 The appearance of our hero is quite decent – the developers did not philosophize and simply performed a completely ordinary remnant of a flat shape. You will not find any decor here – this went to the novelty only to the benefit.

The dimensions are small – it's definitely worth counting on a certain stealth.

The color palette is already full of offers from the start – there will be six in total, but only the colors of the case will change. Dark colors will prevail in all cases.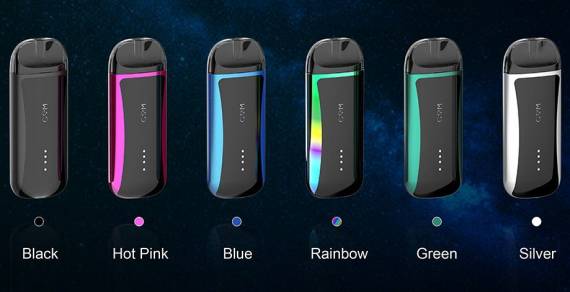 Replaceable cartridge standard for the segment accessories capacity. It will be refilled from below, the hole is clogged with a plastic plug.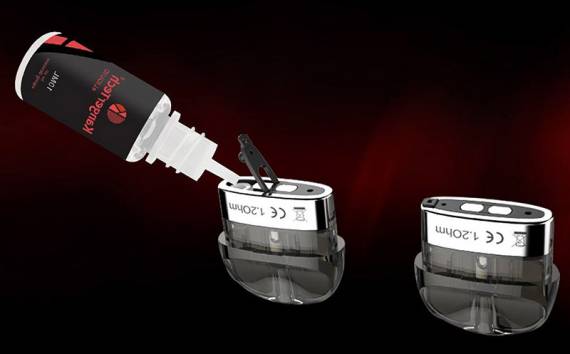 Built-in ceramic evaporator, designed so naturally on liquids with saline nicotine. The fixation is magnetic.

The main body hides inside itself a built-in battery of small capacity – it seems, it would be possible to cram more. The hole for its charging by developers is determined to the bottom. However, the cycle time of its full charge was not disclosed.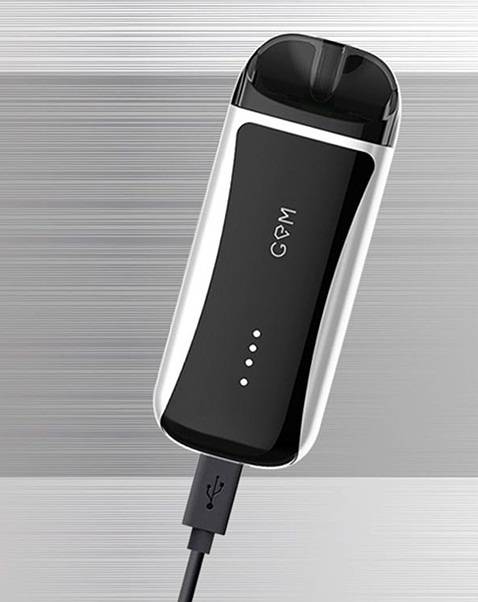 There is no fire button on the device's body – it is activated by tightening. But there is an informative LED indicator – he will be responsible for the feedback of the device with its newly made owner.