Klasik by Kangvape – for little money … why not?
When it comes to Kangvape , I can't help but mention that these guys made Vamo . Their current devices have gone far ahead, but they cannot boast of the popularity of countless versions of the same Vamo . Despite this, I propose to see what the guys can show. Meet Klasik .

If judged by the renderings, then we can conclude that the Chinese again decided to make it look expensive. Happened? As for me, the level of "they tried." At the same time, if boxing in calmer colors still looks normal and even the case is quite, then this golden tower simply spoils everything. Maybe in the minds of Chinese designers it all seemed like something royal, then in fact a natural "collective farm". On the other hand, for the money – a very option.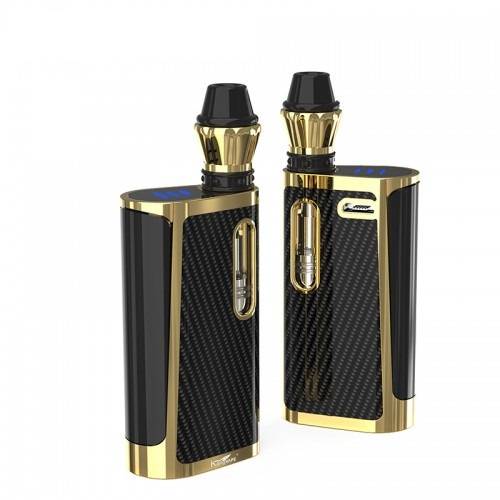 Dimensions :
Height – 58 mm.
Width – 30 mm.
Thickness – 18 mm.
Weight – 120 g.

Actually, the appearance is the only thing that the novelty can stand out. If we talk about the performance characteristics, then there is nothing unusual – everything is radically simple. 650 mah battery with micro usb charging. The range of supported resistance is from 1 to 3 ohm. Adjustable voltage – 3.2V, 3.5V, 3.8V, 4.1V. The battery charge status is displayed on the indicator near the connector pad.