OBS Cube X Kit – Hallelujah, replaceable battery
Well, finally, great news for fans of the OBS brand, or rather, their mod called Cube. How many sighs and reproaches were towards the developers after its release. All as one asked for the same only with pearl buttons, or rather with a replaceable battery. However, instead, the manufacturer spat in their faces with a mini version and again with a built-in battery.
Gentlemen, your prayers were heard, and now we have a long-awaited almost complete copy of the cube with a replaceable battery.
OBS Cube X Kit

By the way, the official release has not yet taken place (you can not look for it on the official website), so I tried to dig more or less acceptable photos and information. And then here they even rolled a barrel on me about this.
Dimensions: 88.5 x 30.5 x 30.5mm (mod only)
Weight:123g Case
material: zinc alloy + plastic
Power supply: 1 x 18650
Output power: up to 80W
Operating mode: POWER
Supported resistance: 0.1 – 3.0Ω
Protection: against low / high resistance, from overheating, from short circuit, from incorrect polarity, from overcharge / overdischarge
Connector type: 510 steel, gold-plated pin, spring-loaded
Screen / diagonal: yes, 0.96 "
Micro-USB port / charging: yes, charging current 1.5A
Update / firmware: yes
Color: see photo below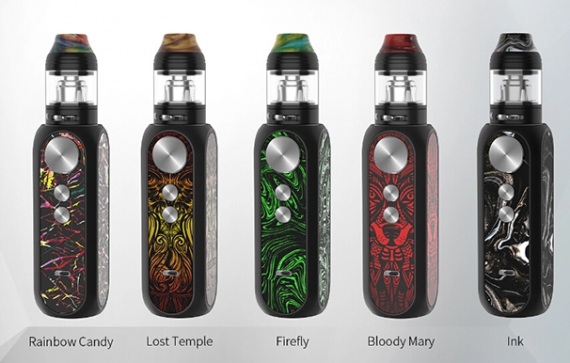 Cube X Tank
Case material: stainless steel + resin
Atomizer type: maintenance-free
Evaporators: 0.15 / 0.2Ω
Capacity: 2 / 3.5ml
Diameter: 24mm (likely)
Height: 40.7mm with drip type (presumably)
Connector: 510, pin is gold-plated
Weight: unknown
Color: dark only
Package Contents (probable)
– Cube X mod
– Cube X Tank
– replaceable evaporator 2pcs 0.15 / 0.2Ω (one pre-installed)
– spare glass
– spare origins
– USB cable
– user manual
– warranty card
Since the set is almost a complete copy of the forefather, I will not repeat everything twice, but only focus on the differences.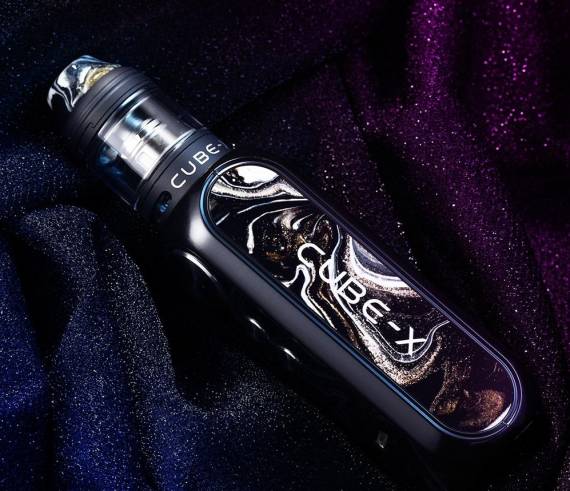 The non-service seems to be new. There is very little information about her. It will be refilled from above, the capacity is small, but the dimensions are not large. Airflow adjustment is available.

Two types are proposed as replaceable evaporators. By the way, they are interchangeable with analogues from SMOK V8 Baby.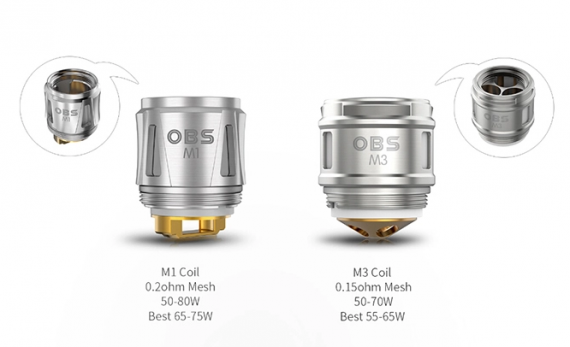 Outwardly, the mod has not changed much. All the same rounded shapes, the same cube in the profile. Dimensions have grown a little in height (about 7mm).

The decoration remained the same, but the colors are naturally new. Moreover, you will not find among them, at least for now, more or less strict options.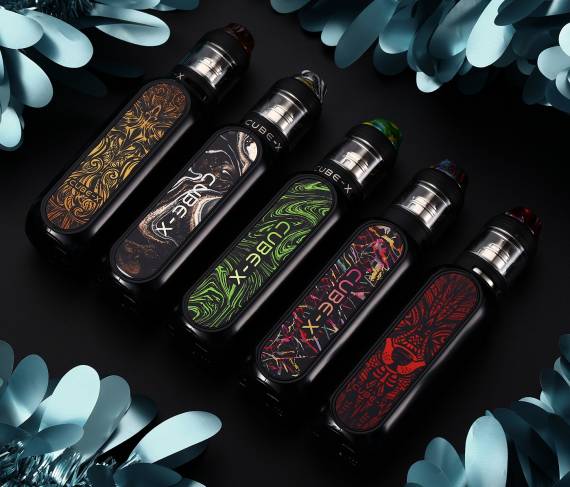 The control panel remained in place, the elements at first glance did not change. As before, our hero can only be a varivatt, as for me this is an omission – they could have stuck thermal control with curves.