Smok New Sub-system

Smok Novo system , covered in cobra style on both sides, has a sophisticated and gorgeous appearance. The device is easy to use and is a compact cigarette that can be put in your pocket or bag.
The system starts automatically when you inhale the steam. The device includes multiple protection to avoid potential risks.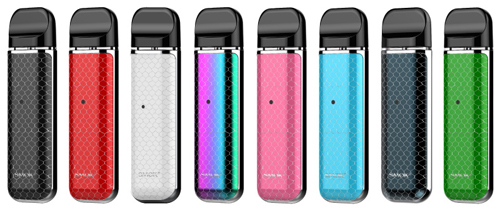 Filling the system with liquid is a very simple and convenient process, and the safety slot makes it possible to eliminate the problem of leakage. The smart battery indicator gives clear clues – it starts blinking when the battery voltage drops. It has a fairly powerful built-in battery, discover more pleasure from each puff.
You can steam liquids 70/30 and salt-based 50/50.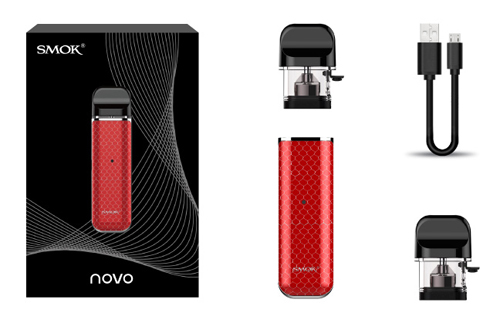 .
Characteristics:
Height: 88.3 mm
Width: 24.3 mm
Depth: 14.3
Weight: 50g
Volume: 2 ml
Battery: 350 mAh
Voltage: 3.3-4.2V
Power: 10-16 W
Current: 200 μA
Collection:
Battery – 1 pc.
Cartridge – 2 pcs.
Wire – 1 pc.
Manual – 1 pc.
Warranty card – 1 pc.