Smok Nord Pod System
Slogan: Nord vape kit – beyond your imagination!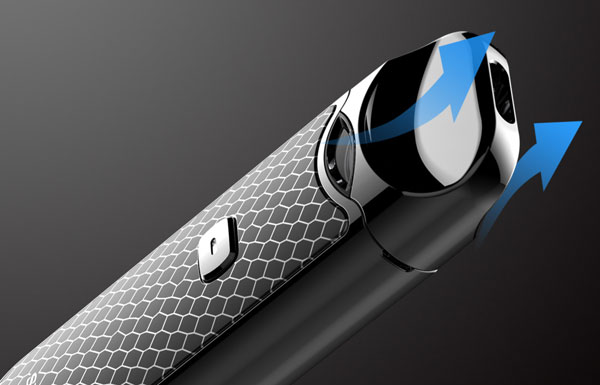 The SMOK Nord kit is an advanced version of the designer Pod system with a trigger button. The built-in battery is 1100 m / Ah, which is extremely large for these types of cigarettes.
Pod-mod with removable Pod-cartridges of 3 ml capacity, a wonderful pocket-sized cigarette delivers from 10 watts to 15 watts of power, and guarantees a stable and more sensible vaping than before.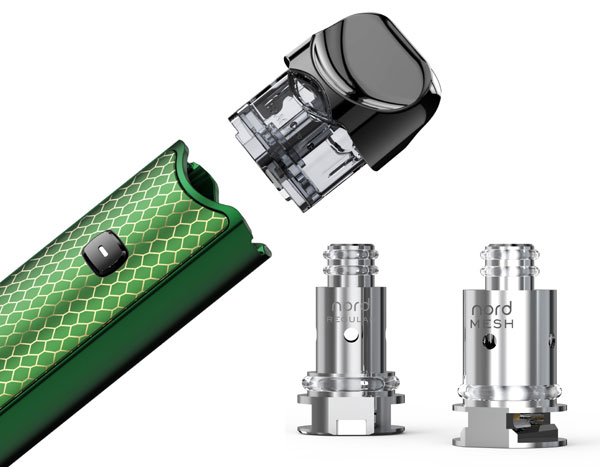 It is equipped with two exclusive vaporizers to choose from. The vaporizer is Nord mesh 0.6 Ohm, and 1.4 Ohm is a conventional coil-shaped vaporizer with a cigarette puff.
One provides excellent generation of whole puffs of steam, and the other an unforgettable realistic cigarette puff.
The size of the electronic cigarette Nord is slightly larger than the similar model – Novo, but it has a more comfortable grip and an improved mouthpiece with a mechanical button.
There are no leaks of liquids, and the battery indicator carefully informs about a low charge. This is a great vape for everyone. The mouthpiece of the Nord Subsystem is made ergonomically, it feels great in the mouth and does not cause discomfort during soaring.
Specifications
Size: 94 × 30 × 18.8 mm
Battery capacity: 11000 mAh
Capacity po: 3ml
Power: 10 W – 15 W
Input voltage: 3.3-4.2 Volts
Charging power: 370 mA
Charging Voltage: 5 Volt
Standby time: more than 100uA
Options Pod system SMOK Nord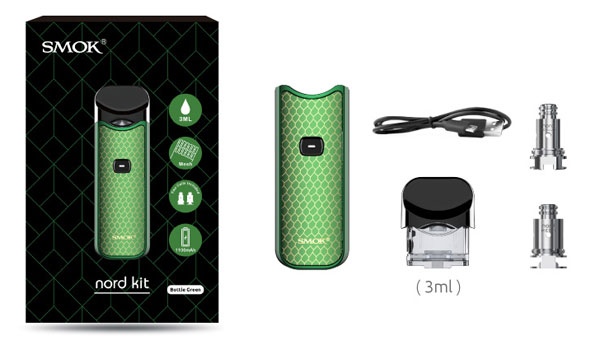 Pod-system module NORD 1pc.
Mesh evaporator for sub-soaring 0.6 Ohm 1pc.
1.4 ohm regular vaporizer for cigarette puff 1pc.
1pc USB cable
User manual 1pc.