What is IQOS and how to use it?
IQOS is a device that has fundamentally changed the process of consumption of nicotine-containing products. More than 7.3 million smokers around the world have completely switched over to it, and another three-plus million alternate the use of the device with traditional methods of tobacco consumption. In this article, we will look at how Aykos works, who invented it, and where you can use it.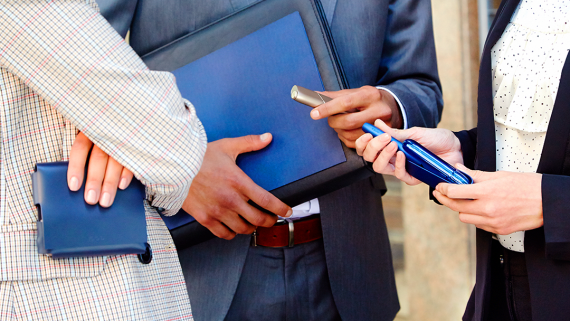 IQOS 3 и IQOS 3 Multi
Content:
What is IQOS?
HeatControl Technology
How to use IQOS?
Where can I use IQOS?
Conclusion
What is IQOS?
IQOS is an innovative electric tobacco heating system. Unlike traditional tobacco uses such as cigarette smoking, IQOS does not burn. The fact is that in the process of burning a cigarette under the influence of high temperatures, more than 6,000 harmful substances are formed, 58 of which can lead to the risk of diseases associated with smoking. Therefore, when developing IQOS, scientists decided to replace combustion with heating to a temperature not exceeding 350 ° C. So created the HeatControl technology.
What is HeatControl Technology?
Philip Morris International has invested more than $ 6 billion in smokeless products. More than 400 scientists and engineers from Switzerland for 10 years worked on the creation of IQOS, thinking through its design to the smallest detail. Inside the IQOS holder there is a ceramic heating element with gold and platinum tracks. Together, these two metals form a thermocouple and help reliably monitor the heating temperature so that it does not exceed 350 ° C. Thanks to this, 95% less harmful substances are released when using IQOS compared to cigarettes. *
Important: this does not mean a 95% reduction in risk. Using IQOS does not preclude health risks.
* Average reduction in levels of harmful substances (excluding nicotine) in IQOS aerosol compared to the smoke of the reference cigarette used in the study (3R4F).
The Aykos heating element in the form of a wide and flat blade fits perfectly into the tobacco stick, allowing it to be heated as evenly as possible. This element gives signals about the temperature to the microchip, which in turn leads to the necessary temperature change to maintain it at a stable level of no higher than 350 ° C.
It is important to note that IQOS uses a lithium-ion battery, which is distinguished by its durability.
How to use IQOS?
Before use, you need to remove the holder from the charger and insert the stick into it until the silver line. Then you need to hold down the button on the device and hold it until the vibration signal – heating will begin and after that, after about 20 seconds, you can start the session. After the session, you need to remove the stick. It can be thrown into a special stichnitsa – a small container in which you can put used sticks – after all, IQOS can be used indoors, in a car and in public places (upon agreement with the administration), and not just on the street next to the urn.
After the session, the holder must be inserted into the charger and after 3-4 minutes, depending on the model, it will be ready for use again.
Where can I use IQOS?
You can safely use IQOS in the car or at home, because the emitted tobacco vapor does not leave an unpleasant smell or coating on curtains, walls and other interior items. Despite the fact that the use of IQOS has practically no effect on indoor air quality and often even goes unnoticed, it is still worth using the device in those places where it is officially authorized. On the official website of IQOS there is a map with a list of Aykos-friendly institutions. Throughout Russia, there are already more than one and a half thousand. Of course, an even larger number of establishments have nothing against the device, but it is better to find out in advance from the administration how they relate to this.

White IQOS 2.4 Plus and nurse
Conclusion
IQOS is not another fleeting novelty on the market, the fashion for which comes and goes. This is an innovative device developed over the years, thought out to the smallest detail and having passed many clinical studies. The appearance of Aykos is the beginning of a new era of a smokeless future that is finally coming.
Does not exclude risks