Ambition Mods Luxem Tube Mod – and this is already interesting
Finally, at least something interesting has appeared in our news. For me, this is doubly pleasant, since the relative newcomers have acquired a new thing – the company Ambition Mods. I love when, not the most famous brands attract attention in this way.
Since the summer season is on the nose, or rather it is already under the nose, plus the stealth pipe mode fashion is in full swing – today's guest is chasing the most famous manufacturers.
Ambition Mods Luxem Tube Mod

Dimensions: 88 x 23/49 x 23mm
Weight: 98 / 42g
Case Material: Stainless Steel (SS316)
Power: 1 x 18650/1 x 18350
Chipset: unknown brand
Output Power: unknown
Voltage range: constantly 3.5V
Operating mode: POWER
Supported resistance: from 0.25Ω
Protection: from low / high resistance, from overheating, from short circuit, from reverse polarity, from overdischarge
Connector type: steel 510, pin is gold-plated
Screen / diagonal: no
Micro-USB port / charging: no
Color: see photo below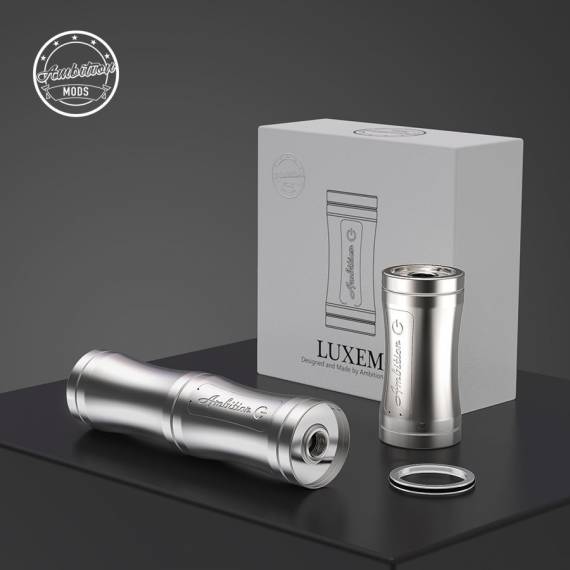 Options
– Luxem Tube Mod
– extension tube
– additional battery cover
– landing adapter
– user manual
– warranty card
Our hero looks, as for me, cool – his elegantly fitted body looks much more interesting than the analogue of cthulhu. Rather, it resembles a more expensive stratum zero. Minimum decor – unless the brand engraving on the sidewall and aesthetically designed fire button. From the start, only the steel version of the paint will be available, it is likely that later the developers, according to the established tradition, will add a couple more.

As you understand, this instance can digest two batteries. For this reason, there is an extension cord in the box.

By the way, for different battery sizes, as I understand it, different buttons are provided. This means that there will be no adjustment to the battery.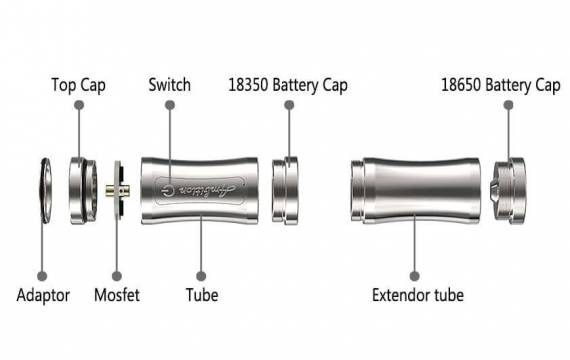 The connector is naturally non-hybrid. The landing site is designed for atoms 22mm in diameter, and it is still surrounded by a low beauty ring. In addition, the box has an adapter on the origins for landing smaller specimens.


Immediately below the connector is the control chipset "on mosfets" – the manufacturer is unknown. As you can see, the performance of the pin is very different from competitors.

Naturally, such a construct inspires more confidence, however, if I understood everything correctly, we get an un spring-loaded pin at the output. Plus, it's not clear exactly how the board is fixed to the case.

The fire button is integrated into the case and looks very "stylish." There are no LED indicators on board.

The battery compartment lid is not scratched, the thread is short but small.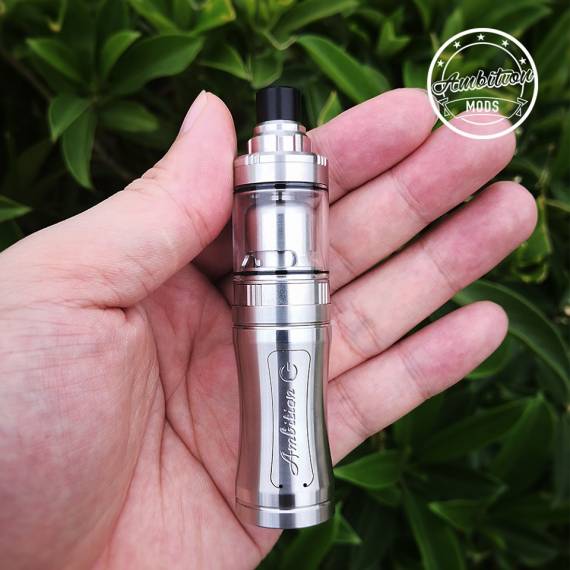 In terms of functionality, everything is banal simple, but there are plenty of protections on board.
The price is currently unknown. Although the release took place, this instance has not yet been seen on the shelves.