BOX BF STORM by X-MOD. The squonkers arrived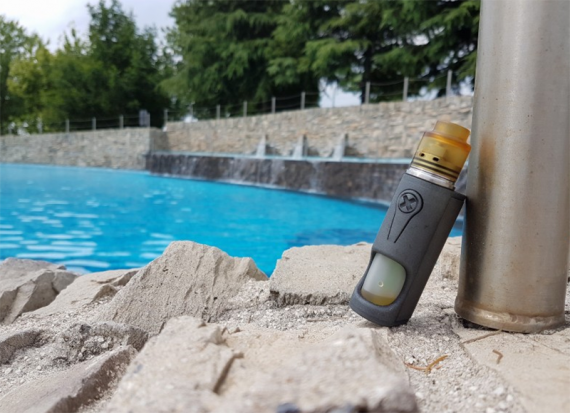 We continue our evening and now something more interesting has drawn on the horizon. Again, I am glad to welcome you dear vapers in our reviews and now I have some information for you about the next squonker mod. Something I've been looking at recently squonkers with a similar design of the start buttons break into the tops. But, unfortunately, it is still unknown how such a design feature will affect the long-term use of devices. Well, firstly, the fragility of the material and no one is immune from the fact that a button designed in this style will not fly off or fall off after a few weeks of use. Well, so far there have been no complaints about this. Secondly, this design of the start button does not always give constant contact. This has already been condemned more than once in different forms. Oh well, as an example,Blacksmith Mod Well, no matter how there are still such models are gaining popularity, this is probably the only thing today that squonkers can boast against competitors, ordinary models are honestly fed up. Well, these are still interesting to the vaper community. Well, write down a new company in your notebooks, this is X-MOD and actually their brainchild called Storm BF.
By tradition, we begin our acquaintance with the presentation and configuration of the device. The mod is packaged in a box with a bright design, the company logo is displayed on the box lid, exactly the same as that present on the mod itself, all in lightning, which is probably associated with a storm. In the box, we have some nice bonuses that vapers will definitely like, but first about the standards. In the box you will find the squonker itself, the warranty card, well, that's how it is for everyone. But in addition you will get a keychain and several stickers with which you can tune your batteries, because the case has a special through hole in the place where your battery will be installed, which means that it will be visible to everyone, and if it's already frayed at you, then stickers will become more useful than ever.