Electronic cigarette Joyetech TEROS
We present you the Joyetech TEROS soaring system (all in one) , which is activated by a puff. Equipped with ECO technology, TEROS provides you with a durable electronic cigarette.
Interaction with the device is maximally facilitated thanks to automatic tightening without the need to press buttons.
Among other things, Joyetech TEROS also has intuitively refillable cartridges that hold up to 2 ml of liquid.
The device is designed to vaporize a liquid based on a high nicotine content.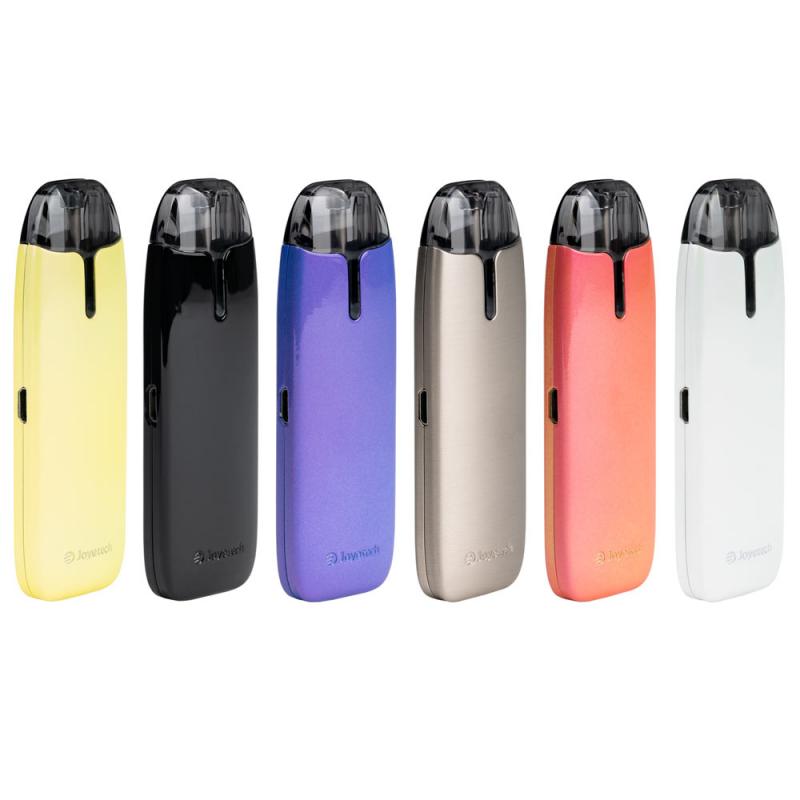 There are 5 color options, given the thermochromic and photochromic design, which makes it possible to change the color shade in sunlight or ambient temperature.
The battery capacity is 480 mA / h, it is equipped with a built-in LED indicator, which determines the amount of charge and battery power.
The device is charged by connecting via a USB cable to a network adapter or computer
Joyetech TEROS is a very elegant and simple device, in addition it is very versatile, which is convenient to carry. TEROS has the opportunity to become your best choice as a portable electronic cigarette.
Technical specifications:
Size: 90.0 * 29.0 * 12.0 mm
Weight: 57.5 g
Tank capacity: 2.0ml
Power: 1.85 Volt
Battery: 480 mA / h
Colors: Silver, Black, PC1 (white-pink), PC2 (yellow-red), TC1 (red-yellow), TC2 (purple-red)
Equipment:
Device – 1 pc.
TEROS Cartridge – 2 pcs.
USB Wire – 1 pc.
Manual – 1 pc.
Warranty card – 1 pc.
Card for safe operation – 1 pc.