Gevolution² from German-Stil-Vapor. From the category of tanks for pros
Good evening to all vapers and connoisseurs of delicious electronic steam. We continue to travel the world and collect interesting models from manufacturers from different countries. Today I propose to stay in Germany and get acquainted with another brainchild from the company German-Stil-Vapor, which has been on the market for a very long time and they certainly know what vapers need for comfortable soaring and which devices should be offered and which ones should be discarded. It so happened that all the devices from the company look massive, large, and some may not like it, but for some it will be a priority, here, in general, the taste and color, each has its own way. All of you, probably, know that German goods, not only from the vaping category, are famous for their quality and reliability, and, of course, for their productivity. German-Stil-Vapor products are no exception., most vapers who have already used devices from this manufacturer express enthusiasm only, well, of course, they have their own group of critics, however, like everywhere else, who sometimes pour mud on the product, but still the majority of the device's audience likes this company. By purchasing such a device, albeit for a lot of money, you can be sure that it will serve you for more than one or two years.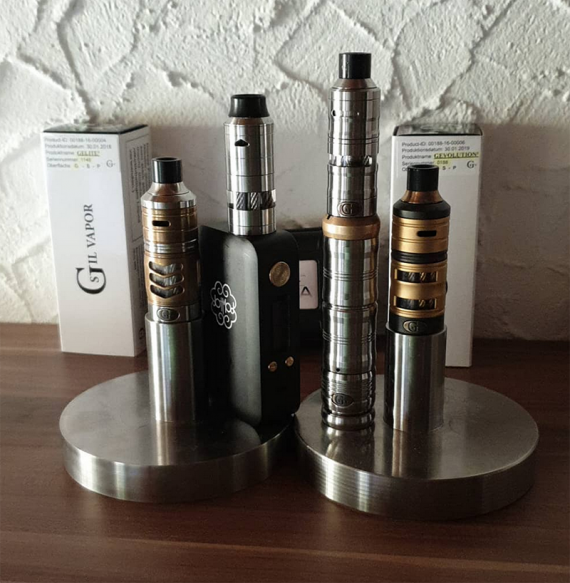 Well, for starters, I bring to your attention the equipment and presentation of this atomizer. Let's get started. This atomizer comes, it would seem, in an ordinary plain-looking white box with inscriptions that tell us about the name of the manufacturer's company. Also on the box you will find a lot of additional information regarding the activities of the company and the device inside. When you open the package, you will immediately be greeted by two "pieces of paper", one of which is a detailed user manual, and the second is a warranty card. In the box itself, there is a plastic case in the form of a huge bolt, in which its own all the main contents. There is the atomizer itself and many bags with additional equipment and spare parts for servicing the atomizer.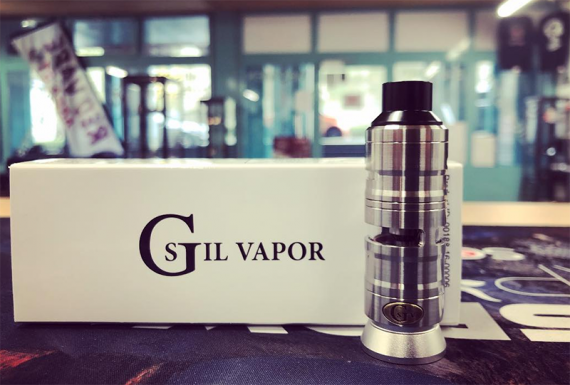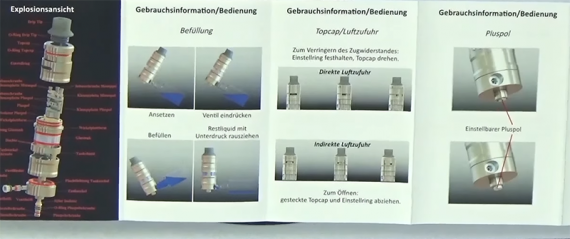 Well, now is the time to look at the appearance of the atomizer. Here, first of all, of course, the dimensions of the device immediately strike the eye. First, let's look at the diameter, it is also non-standard here, and equal to 23mm, you can see the height in the photo below, unfortunately I don't have exact digits, but it's clear that even on powerful battery packs the atomizer looks massive. On the case itself you can see only a small company logo at the bottom and a small window with which you can monitor fluid flow. A special design adds a complete removable drip-type made of heat-resistant plastic /