New old offers – Hellvape Hellbeast tank and DEJAVU DJV Mecha Mech Mod
Today I have prepared for you a couple of updates. Almost nothing connects them with each other, except that updates have appeared on one and the other. I propose to get down to business without lengthy preambles.
Hellvape Hellbeast tank
Details can be found by clicking on the link above.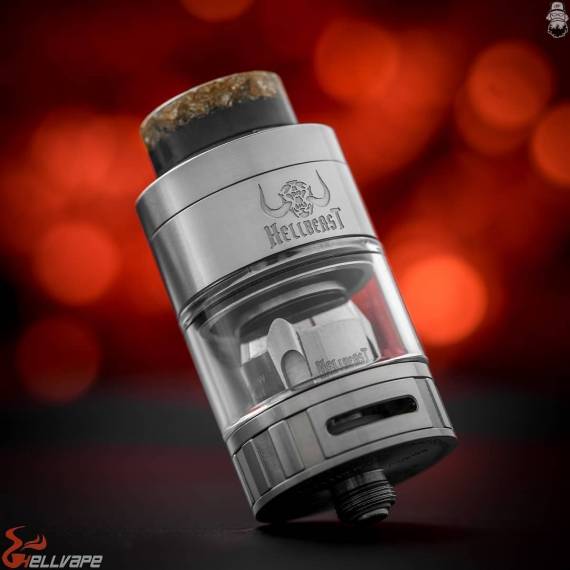 A very original copy, its most interesting feature is "almost omnivorous" in terms of the use of replaceable evaporators. In a word – a large, seriously tuned tank.
Case material: stainless steel Atomizer
type: maintenance-free
Evaporators: 0.2Ω (SMOK TFV8 Baby and Vaporesso GT Coils can also be used)
Capacity: 3.5 / 4.0 /4.3ml
Diameter: 24mm
Height:50.9mm with drip type
Connector: 510, pin gilded
Weight: 63g
Color: see photo below
Initially, the tank was offered only with ordinary glass, the capacity could vary depending on the evaporator used. However, now the developers add bubble glass.

Moreover, such an atomizer is declared as a separate position on the official website, therefore it is worth considering that new batches will already be completed with such.