Hot new from ARMOR Mods. Again drip atomizer, Armor S RDA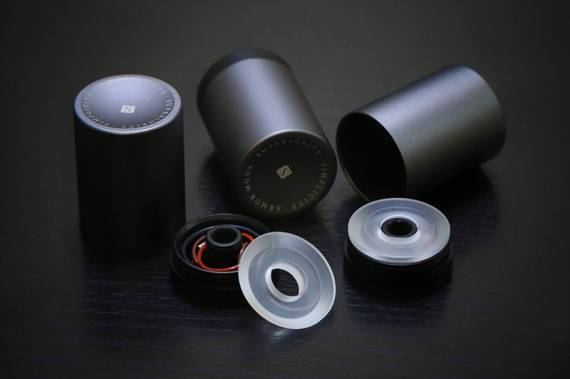 Good day to all vapers and connoisseurs of delicious electronic steam. Today we continue our acquaintance with the new products that appear on the market daily. The Malaysian company ARMOR Mods has been known for a long time and every viper who already in the subject must know about the activities of these guys. First of all, they became famous thanks to their drip atomizer, which were very convenient, practical and productive during operation. In addition to atomizers, the company has another direction in which they use all their experience and potential to create high-quality mods that fit perfectly in design with atomizers of their own production. Armor s – this is, in fact, a continuation of the series of compact atomizers from the manufacturer, only the new model has not yet appeared in most stores, but I already have for you some photos by which you can first get acquainted with the new atomizer from this Malaysian company.
With the advent of the new model, a new packaging appeared, which looks very interesting and modern. The atomizer is packaged in a small tin cylinder with the manufacturer's logo on the lid. Such a small box also contained a lot of different things, in addition to the atomizer itself in this package in the form of a cylinder, you will find a guarantee card, a zip bag with o-rings, screwdrivers, and a BF pin, a decorative ring, as well as a couple of stickers with the manufacturer's company logo . That's it with the packaging – that's it, let's move on to the look.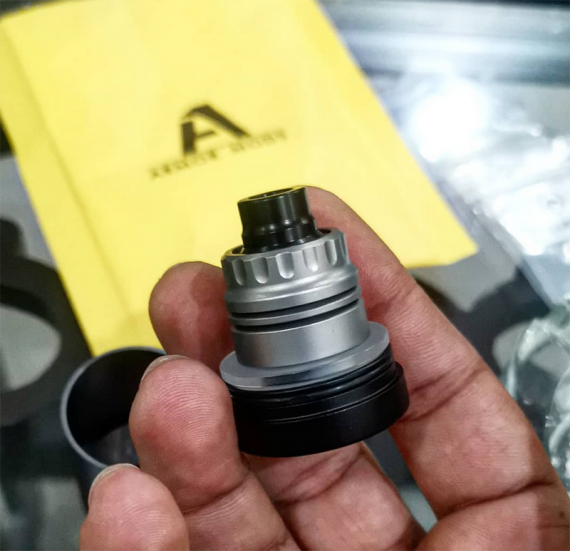 The new atomizer differs significantly from previous atomizers of the series from this manufacturer. On the case we can see interesting cuts, both in the lower and upper parts. This solution allows vapers to conveniently and quickly remove the cap, and generally simplifies the interaction with the device. In addition to the appearance of new design elements, you won't find anything special in appearance, but by the way, this is probably not necessary in this model, it should continue the series and fit into the framework of models that were released earlier. The model's diameter is 22 mm, the height of the atomizer is 32 mm, as you can see, the manufacturer did not depart from its principles and once again offered us a small-sized drip with great capabilities. In the original model of the device, the manufacturer uses a material such as titanium to create a case,