Mechlyfe Slatra RDA – and again in the grid
At the end of the day, I suggest you enjoy, if possible, the creation of the Mechlyfe team. As you remember, they started with a mechanical mod, by the way, pretty cute. Now they took up atomizers, and started off the bat – they presented a drip on a grid, moreover, a double one. There is no information that it will be offered complete with a pilot project – it is likely that it will appear later.
Mechlyfe Slatra RDA

Brand developers never detach from the AmbitionZ Vaper reviewer . This new product is also washed down under his name.
Case Material: Stainless Steel
Atomizer Type: RDA
Capacity: Small
Diameter: 25mm
Height:30mm with drip type
Connector: 510, gold-plated pin
Weight: unknown
Color: see photo below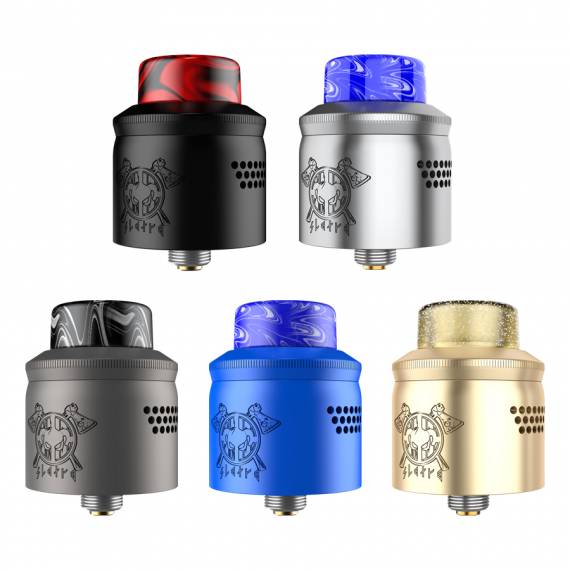 Options
– Slatra RDA
– 2pcs mesh
– screwdriver
– mesh holder –
hex key
– spare origins
– spare screws
– pin squeeze –
user manual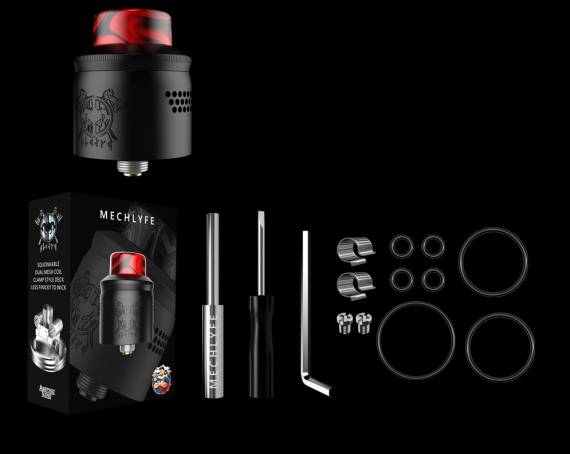 Appearance recognizable , however, to call it original, and even more memorable, is impossible with all desire. Normal such – medium – a pleasant bow, but no more. The engraving on the sidewall and some slimness in the upper part ended with decor elements.

In contrast to the pilot project, here the manufacturer already offers five colors at once from the start – not bad, taking into account the brand's small experience in the vape arena.
The drip type is made of resin, landing 810th. As you noticed, its color changes depending on the color of the case. He sits in a top cap with risks. It is they who will come to the aid of the new owner in adjusting the airflow.