Sidekik by Sense
Only the lazy did not release his version of his on cartridge. Now Sense can brag of the offer in this niche – Sidekik . In my opinion, it seemed to be not bad – it looks interesting, and the performance characteristics are not upset. And now the assortment has expanded. Five more were added to the initial colors and this is to everyone's advantage – both the manufacturer and potential buyers, who now have at least something to choose from 🙂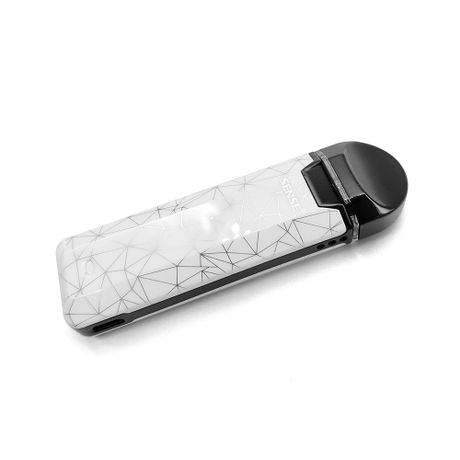 Battery – 460 mah.
Power – from 10-15W.
Modes of operation – Normal / Strong.
Charging – micro usb (about an hour).
Cartridge – 2 ml / 1.1 ohm.
Dimensions – 91 x 25.5 x 14.5 mm.

The cost at the time of publication is about $ 20.
BBTANK Key Box
Not all offers from the Chinese are logical. Sometimes, in order to understand the idea of ​​a manufacturer, it takes a lot of time (and not the fact that you understand). From what has recently led me into a stupor – BBTANK Key Box . As you can easily guess by their appearance and name, the designers were inspired by car keys. How similar is it?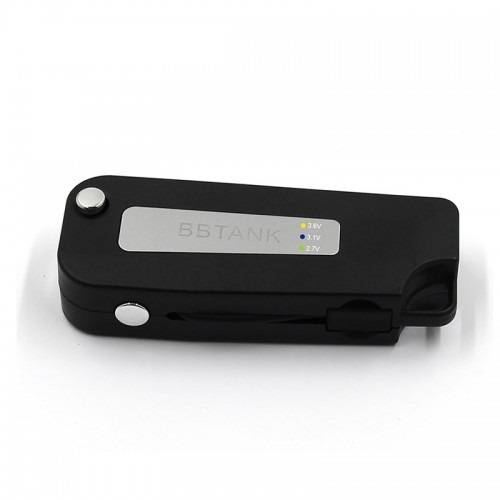 I would say, if you do not quibble much, you can see some similarities. In total, four versions are available, differing from each other only in the color of the metal elements on the case. The basis in all cases is black and I'm even glad that there were no "golden" keys. As for the technical component – a typical AIO battery without any special chips. Operation is provided by a simple board with a list of standard protections and the ability to adjust voltage – 2.7V / 3.1V / 3.6V.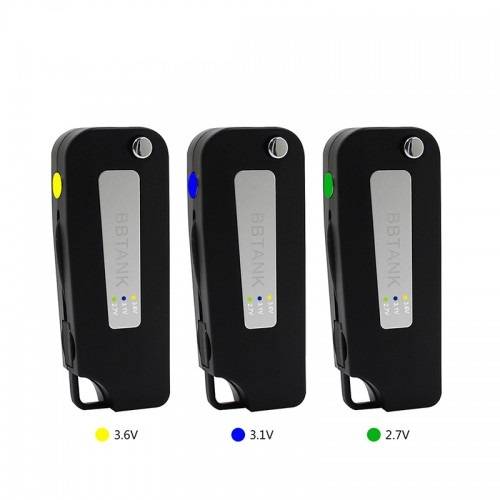 The battery capacity is 350 mah. Please note that the device received a built-in usb cable, which I would call convenient only partially. The fire button is responsible for control, next to which there is a button that ejects the "key" itself. It is understood that the user will hide the atomizer in a special compartment, but the issue of leaks remains incomprehensible to me. Connector 510 is there should be no problems with choosing the right atomizer. The main