Starss Bravo Pod Starter Kit – where the price tag comes from
I suggest starting today with a light starter kit that belongs to the AIO category. Of course, the manufacturer of this is already familiar to you – the Starss company – however, due to your "grayness", read not much popularity, you could forget about these guys. Their products are not particularly common on the usual trading floors, the brand is probably spinning overwhelmingly in the domestic market, if it is spinning at all.
Starss Bravo Pod Starter Kit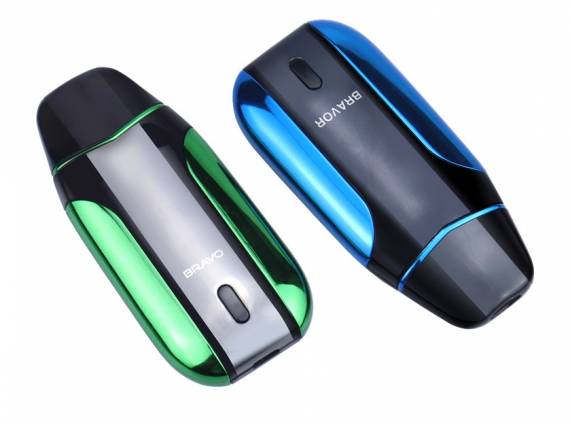 Dimensions: 86.8 x 39.3 x 16.9mm
Weight: 83g Case
Material: Zinc Alloy + Plastic
Power: Built-in 1000mAh
Cartridge Capacity: 2ml
Evaporator Resistance: 1.5Ω
Output power: 8W
Voltage range: 3.0 – 3.5V
Operating mode: POWER
< Protection: against low / high resistance, from overheating, from short circuit, from overcharge / overdischarge
Connector type: magnetic
Screen / diagonal: no
Micro-USB port / charging : yes, charging current 0.7A
Color: see photo below

Options
– Bravo Pod mod
– replaceable cartridge (preinstalled)
– USB cable
– user manual
– warranty card

Our guest looks quite normal – no better and no worse than competitors. Appearance resembles a small remnant, although no, wait a minute – not small, but medium. A certain stealth here can be and can be expected, but you cannot call a device particularly compact. Despite this, ergonomics promise to be normal.

Design options just heaps – here the developers tried their best with a plus.

Replaceable cartridge of medium capacity, fixed with a magnetic connector. It will be refilled from the bottom – a silicone plug closes the filling hole. Evaporator resistance is a bit high – above average.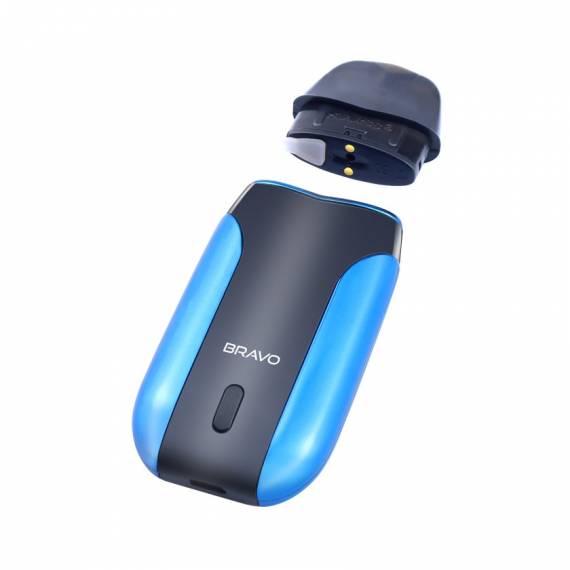 The main body avoided the presence of a fire button, therefore, the conclusion is that the device is activated by tightening. At the very base you can see a large stroke of the LED indicator, which will tell you how "fresh" the built-in battery is at the moment.