Vladdin Slide – a nice "closet"
We continue to collect the fruits of our marathon – "not a day without a new AIO kit". Today is the eighteenth day. We are moving ahead smartly – we have already met so many new products. The agony of choice is getting stronger. Moreover, today our guest is a very interesting instance.
A rookie appeared in the company of Vladdin, they produce not so many devices, but at the same time they maintain excellent quality. And I can say that because I am the "happy" owner of their pilot project.
Vladdin Slide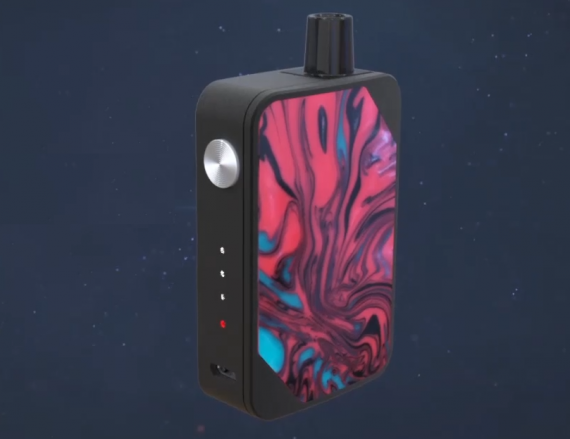 Dimensions: 82 x 45.8 x 20.2mm
Weight: unknown
Case material: aluminum alloy + plastic
Power: built-in 1000mAh
Cartridge capacity: 2ml
Evaporator resistance:1.0 / 1.2Ω
Output power: up to 12W
Voltage range: 3.45V
Operating mode: POWER
Protection: against low / high resistance, from overheating, from short circuit, from overcharge / overdischarge
Connector type: magnetic
Screen / diagonal: no
Micro-USB port / charging: yes, charging current is unknown
Color: see photo below

Options
– Slide mod
– replaceable cartridge (preinstalled)
– replaceable evaporator 1.0 / 1.2Ω (one preinstalled)
– USB cable
– user manual
– warranty card
Our hero looks quite presentable – there is no vulgar decor, the resin insert is responsible for it. The case has nice roundness, moreover, it is made of aluminum alloy, which naturally will positively affect the weight of the new product.

From the start, the developers offer not so many options for choice, but solemnly swear to diversify the assortment a little later.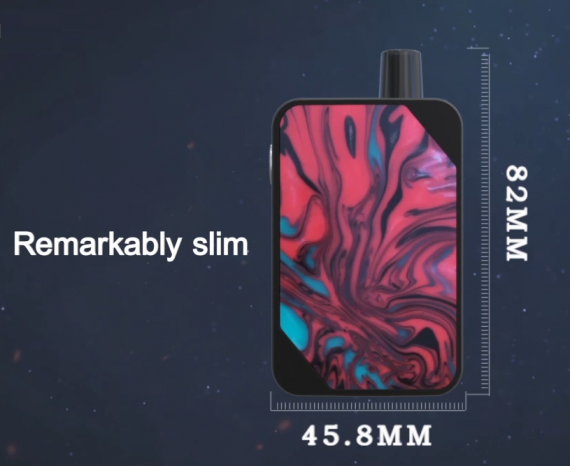 Before you begin to get acquainted with the replaceable cartridge, you should pay attention to access to it. It is carried out by moving the side panel down – from here, by the way, the legs of the name of the device grow.
The manufacturer promises 50,000 manipulations without loss of quality.

The capacity of the cartridge is standard, it will refuel on the side.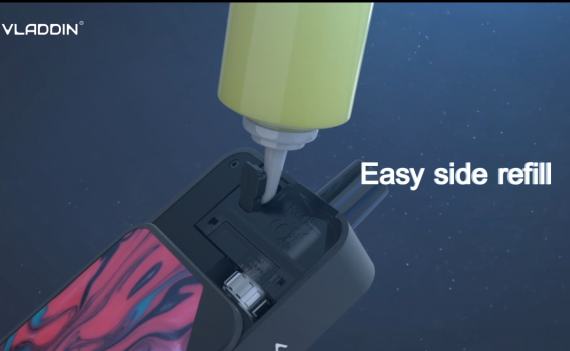 Replaceable evaporators of two types, the smaller in resistance is made on the grid. Replacement is made from the bottom. By the way, the airflow adjustment ring is located right there – it's great that it is.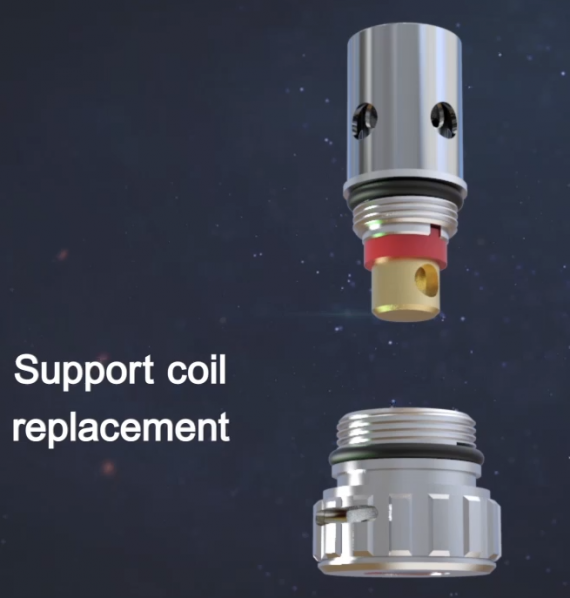 The control panel of the device looks standard. The fire button is rounded and rather large. Special thanks to the upper location, since such a construct implies a lower fit, which naturally could have a "negative" effect on ergonomics.

Below you can see the LED indicator of the charge level of the built-in battery, the latter's capacity, by the way, is standardly decent. This may be enough for the whole day, or maybe not) The charging connector is placed on the very base of the device. The charging cycle will presumably not take much time – about an hour.